Brick & Stone Masonry Services in Paterson, Clifton, Passaic
From chimneys to steps, we offer the design and repair solutions you need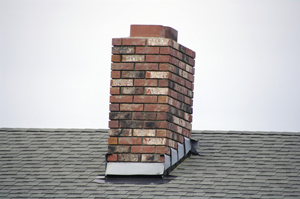 We specialize in tuckpointing to repair damaged mortar and make your chimney look like new!
Seci Construction Inc specializes in a wide range of masonry applications such as brickwork and stonework for chimneys, steps, walkways and patios. We offer a wide range of masonry services, from custom design to restoration and repair. No matter what your needs, our experienced contractors have the expertise to handle your masonry project.
Call us at 1-844-202-5280 or click below to request an on-site consultation and free quote in Clifton, Paterson, Passaic and surrounding New Jersey areas.
Masonry repairs
If you have cracks in the mortar of your chimney or exterior wall, it will only get worse if not repaired. Moisture, water intrusion, freezing, and foundation settling are all problems that can cause your masonry or stonework to fail. We have a team of trained experts that are here to handle all of your masonry repair needs, including crack repair, tuckpointing, brick and stone replacement and more. From replacing a few missing bricks to rebuilding your entire chimney, we're equipped to handle any size masonry or stonework project.
Tuckpointing
If you notice that your mortar is cracked or deteriorating, tuckpointing can help prevent further damage. Tuckpointing involves scraping out damaged mortar and replacing it with new mortar to restore the original condition of your chimney or wall. We will expertly match your existing mortar, so you won't notice where the mortar was replaced.
Cracked or crumbling mortar joints are not only ugly, but they can also allow water to seep inside your chimney, causing serious and expensive damage. If you have loose bricks or stones or cracks in your mortar, our trained technicians will inspect your chimney and recommend the best solution to ensure it is functioning safely and looks beautiful.
Chimney repair, rebuilding and construction
If only a few bricks are cracked or spalling (breaking off in fragments), they can typically be replaced. If your chimney has become too damaged, we will likely need to partially or completely tear down and rebuild the structure. With any chimney rebuild we try to use any existing bricks that are still in good condition. When you hire us to restore or rebuild your chimney, you can be sure that all work will be completed in accordance with state and local building codes.
Custom brickwork and stonework
Brick and stone work are great options for adding a natural accent to any construction project. Adding stone or brick steps and walkways to your front entry can make a statement and improve curb appeal. They can also provide easy access to other parts of your yard. From stone steps, to brick siding, to a beautiful new walkway, we can design and build the custom structures and landscaping features you're looking for.
Get a free quote for your masonry project
If you're looking for quality masonry services for your home, Seci Construction Inc are the experienced professionals you need! Whether you need repair, design, or installation, we provide quality craftsmanship and unmatched customer service.
Contact us to get started with a no-obligation design consultation and free estimate in East Orange, Wayne, Bloomfield, West Orange, Morristown, Hackensack, Teaneck or nearby.
Looking for a price? Get a no cost, no obligation free estimate.